K-13 thermal insulation is a spray-applied thermal and acoustical insulation typically used as an exposed ceiling spray insulation, requiring no additional barriers or materials. K-13 meets project requirements for thermal insulation, noise control with an attractive natural texture that is available in standard and custom colors.
In 1970, Dyer Insulation became the Northeast (Maine to Virginia) Installer for National Cellulose Corporation, the first installer to utilize the K-13 line of products, which revolutionized the insulation of large indoor areas such as warehouses, indoor tennis courts, and gymnasiums. The use of this spray insulation is highly efficient, due to its completely seamless application, and paves the way in this field for years to come.
Facts on K-13 Cellulose Insulation:
K-13 is a cellulose spray-applied insulation system, available in standard and custom colors
K-13 provides acoustical and thermal insulation
K-13 can be used for a variety of project types, including solving acoustical problems in gymnasium ceilings or as thermal insulation for metal buildings/structures or parking garages
Dyer Insulations applicators have been manufacturer-certified to meet stringent requirements

Contains a high amount of recycled materials

R-Value of 3.75 per Inch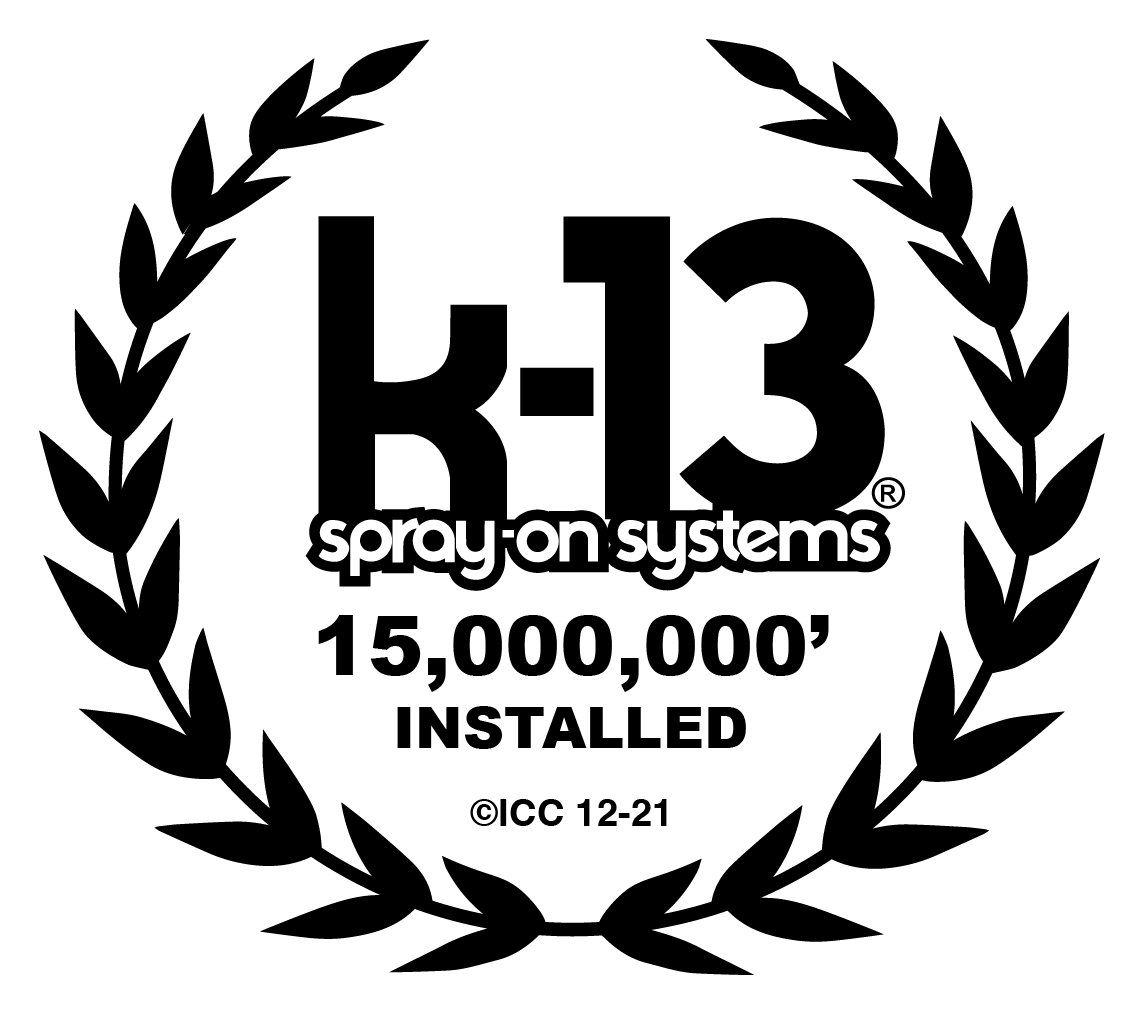 K-13 begins with specially prepared cellulose fibers combined with natural fire retardants in a strict, quality-controlled manufacturing process to produce a Class A, Class 1 rated material. 
It is spray-applied by adding fibers to a hopper/blower where it is aggitated and conveyed through hoses where it meets a water based adhesive at the nozzle.  Our certified sprayers evenly apply the material to a natural, durable finish.  
K-13 can be applied up to 8 inches for some thermal related specifications or up to 2 inches for accoustial applications.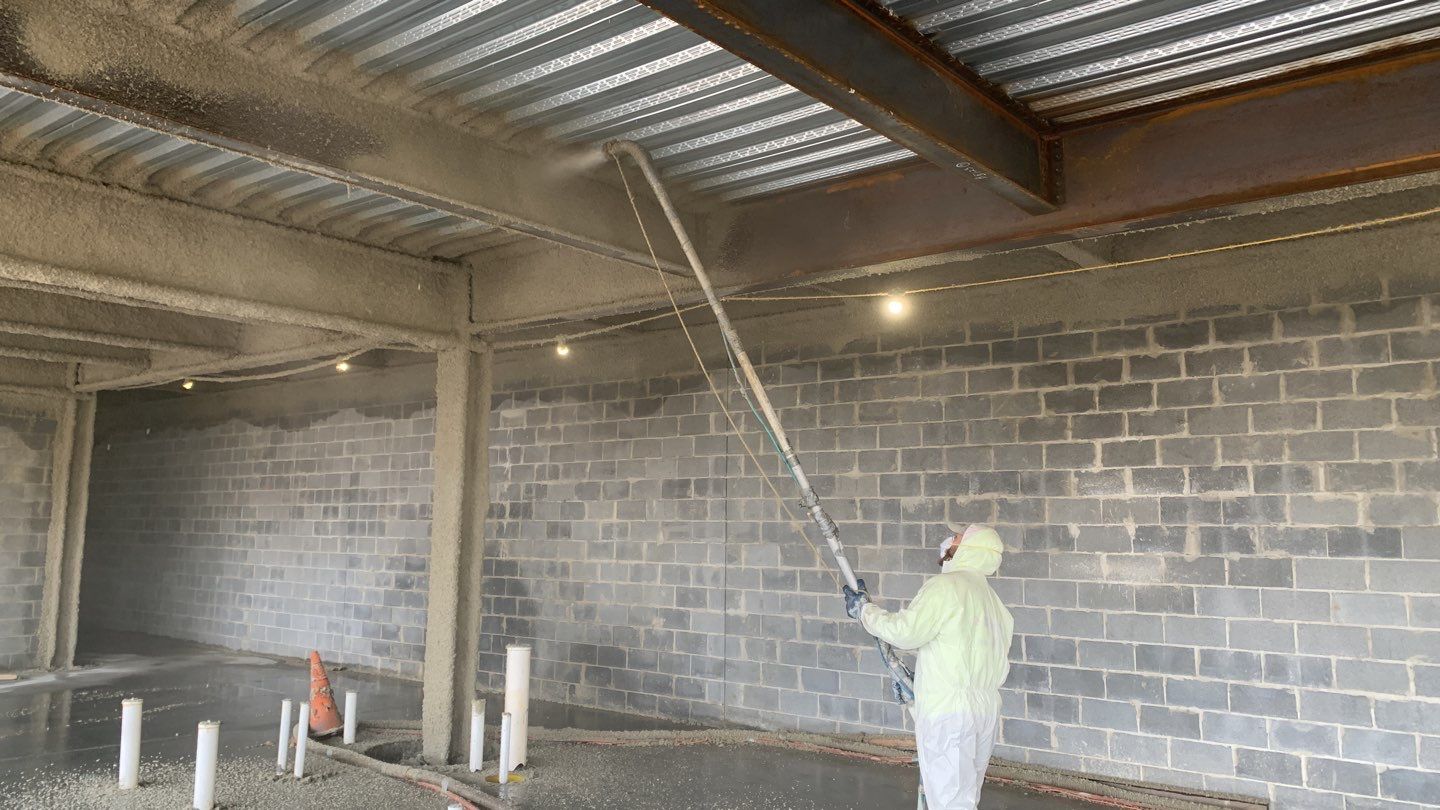 Fireproofing
Whether your specifications call for spray-applied, film intumescent coating, or rigid board fire protection systems, Dyer offers the expertise, service, experience and products that your project requires.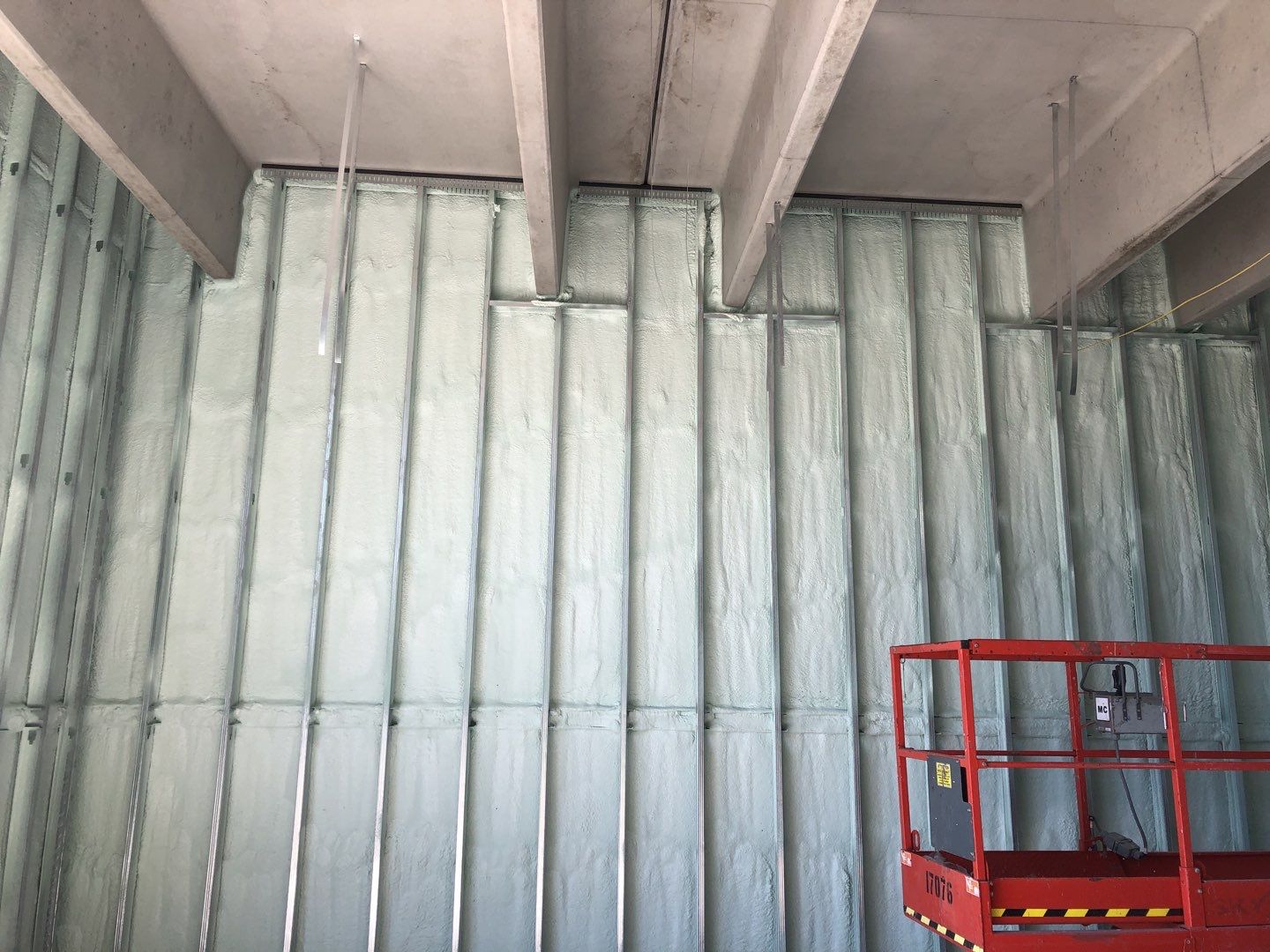 Thermal Protection
Our complete thermal insulation product forms a monolithic coating over virtually all common construction materials, and remedies most all air infiltration. 
70 Cobb Street • Po Box 675 • Rockaway NJ 07866